Who we are
American Scientific, LLC is a leading innovator, manufacturer and wholesale distributor of hands-on scientific educational products, kits, gifts, and toys for two decades. We provide thousands of products to hundreds of resellers around the globe and our customers include some of the largest educational suppliers in the industry.
We made it our mission to provide science for all. This means, sourcing supplies that are affordable, relevant, offer maximum learning potential, and are exciting to use and teach with! Most of our products come with Teacher's Guides, Student Handouts and/or Product Demonstration Videos that have been created by our staff in partnership with local education experts, to promote and foster education. Along with our supplemental materials, we are also able to provide custom product design and branding services. We are truly a 'one-stop-shop' for all scientific educational projects!
Products
Biology – Are you in the market for traditional biology teaching supplies such as microscopes, prepared slides, and magnifiers? Are you looking to expand your product line with more complex tools such as stethoscopes, sphygmomanometers and electrophoresis tanks? We have your business covered! Our Biology section offers a phenomenal scope of quality products that will inspire educational engagement in students from elementary school to college.
Chemistry – Chemistry supplies for every classroom and grade level should be a staple for your business. Basic supplies such as litmus, pH, and filter papers will make complex chemistry experiments a breeze. Getting students excited about the world around them is our number one goal when supplying you with the most relevant chemistry supplies on the market.
Laboratory – Let us help you fill your customer's classrooms and laboratories with quality lab and glassware, complete with novelty lab-like items at affordable prices. From simple elementary labs to advanced lab work, we bring you heaters, porcelain, glassware, burners, stands, and beakers.
Mechanics – We have everything you need to expand your product lineup in the areas of friction, force, motion, mass, gravity, and more! We offer you an extensive line of weights, scales, timers, masses, as well as our exclusive Newton's Apples, Gas Law Apparatus, and Trundle Wheel. They are sure to leave a lasting impression that will entice your customers to crave more.
Light & Color – We are proud to offer tools that help teach current national science standards! Our Light and Color category is no exception with a plethora of products that are sure to WOW students, all while demonstrating properties of light and color. Our laser pointers and laser optical kits, paired with our large selection of mirrors, prisms, and lenses create impressive demonstrations for all age groups. Our UV Beads and Spectrum Tubes are interactive and demonstrate different spectrums of light. They also teach us how we see light and which spectrums can be good and bad for humans.
Energy – Learning about the different types of energy is one of the most exciting areas of science! We have an extensive selection of hands-on products to fill your customers' classrooms with items like our Drinking Bird, Resonance Bowl, Stirling Engine, Pendulum Wave, Magnetic Putty, and many more tools that teach and excite. Most of the products in our Energy category come equipped with Teacher's aids in the form of our Teacher's Guides complete with NGSS and STEM activities, Student Handouts, product videos and more!
A Letter from our President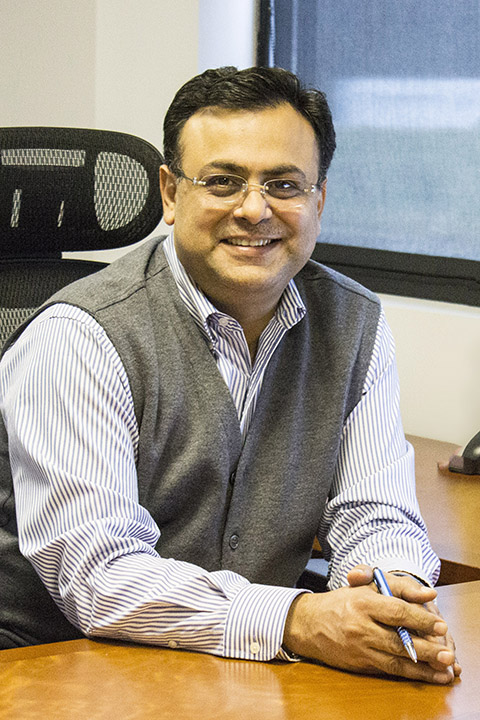 Thank you for visiting American Scientific's online catalog. I am truly excited to share our wide ranging science products with you. We are known for our great products, competitive prices, and going the extra mile for our valued customers.
Coming from a long line of engineers and educators, I was often frustrated at the lack of science products in the classroom. As I began talking with educators it soon became clear that there was a real need for high quality, affordable science products not readily available to them.
Since our beginnings in 1999, American Scientific has grown into a leading importer and wholesale supplier of scientific educational products. This is due in part that we are not only importers but creators. Our customers know they are able to bring us an idea and we will make it a reality. Working with them on the design we can have them manufactured at very reasonable costs.
Thank you for your interest in American Scientific, it is greatly appreciated!
Sincerely,
Sanjay Sadana
Founder & President